MEIL and Others Receive Solar PLI Approval worth 14k crores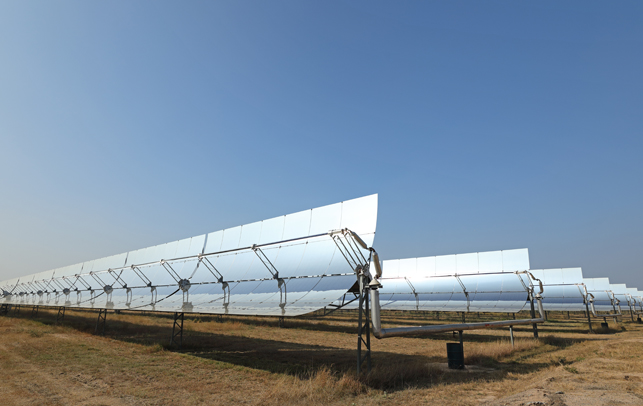 Leading energy industry players such as Reliance, Tata Power Solar, and JSW Energy have secured grants in different categories totalling Rs 13,937 crore under the second tranche of the solar PLI (Production Linked Incentive) scheme.
The highest sum, Rs 3,300 crore, went to Shirdi Sai's special-purpose vehicle Indosol Solar, which was also one of the first solar PLI winners. Reliance Industries Ltd (RIL) followed with Rs 3,098 crore.
The latest entrant is US-based solar panel maker First Solar, which will build an end-to-end polycrystalline wafer cell module (PWCM) with RIL and Indosol.
No companies in India produce polysilicon, the raw material for manufacturing solar equipment.
First Solar is listed on Nasdaq and has been operating in India as a supplier for almost 10 years. This will be the company's first manufacturing facility in India.
Shirdi Sai, the incumbent of Phase 1, is based in Andhra Pradesh and is engaged in manufacturing power transmission and distribution equipment.
Out of the Rs 19,000 crore pool, a maximum of Rs 12,000 crore has been allocated for end-to-end PWCM manufacturing (raw material to finished product) per the guidelines for the second phase of the PLI. Unlike the first round, this phase of the Solar PLI has three schemes – PWCM, Wafer Cell Module (WCM) with an allocation of Rs 4,500 crore and "Cell Module" (CM) with an allocation of Rs 3,500 crore.
In the WCM category, Mumbai-based Waaree Energies, Avaada Ventures, ReNew Power, JSW Energy and Grew Energy won. In the CM category, they are Kolkata-based Vikram Solar, Amp Energy India and Tata Power Solar. The manufacturing facility capacity allocated under the current grant is 39.6 Gw, and the grant is Rs 13,937 crore. In a public statement, R K Singh, Union Minister for Electricity, New and Renewable Energy, said: "The PLI scheme has proven to be a watershed moment in India's renewable energy sector, with domestic module manufacturing capacity reaching around 48 GW within three years. The plan advances the government's efforts to reduce the impact of global supply chain shocks and our import dependence, upholding the Honourable Prime Minister's vision for Aatmanirbhar Bharat."
There were 11 bidders for the second phase. The prominent absentee is Adani Enterprises, which won the first phase of 4 Gw of solar module manufacturing. In the first batch, the centre received 18 bids, close to 50 Gw, against PLI's Rs 4,500 crore sanction and 10 Gw Request for Proposals. Bids came from various companies such as Coal India, L&T, Vikram Solar, Megha Engineering and several newcomers. The corpus was increased to Rs 19,500 crore in the Union Budget 2022-23 to accommodate many bids. The second batch of nodal institutions is the Solar Energy Corporation of India. Earlier, it was the Indian Renewable Energy Development Agency.