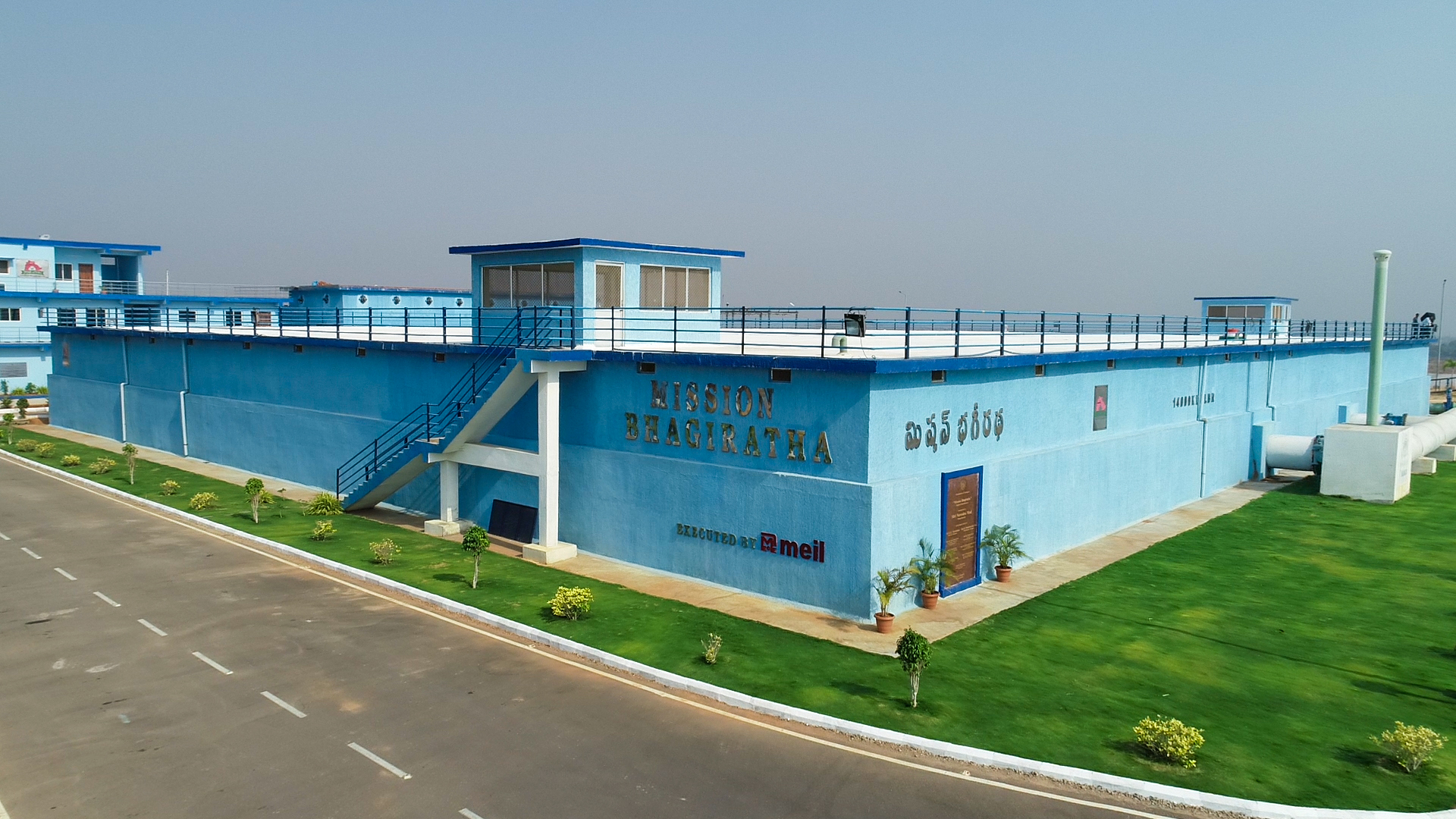 The Mission Bhagiratha is an ambitious project designed by the government to alleviate the drinking water woes of the rural and urban populations in Telangana. The MEIL has over 25 years of experience in successfully constructing and executing drinking water projects in rural and urban landscapes. The company is a leader in the engineering, procurement, and construction (EPC) of drinking water projects. 
The Telangana government launched the water grid (Mission Bhagiratha) initiative to provide safe drinking water to every household in the state, resolve the struggle of women walking miles to obtain safe drinking water and improve the health of villagers facing illnesses due to consumption of contaminated water. 
The infrastructure company was the first to set up the Gajwel water grid as part of Mission Bhagiratha, launched by Prime Minister Narendra Modi. The MEIL completed it in 10 months, ahead of schedule. It is a record as it usually takes 24 months to complete a project. Potable drinking water is being provided to every household in this constituency. 
Project execution
A 1,200-km-long pipeline network was constructed in just eight months to provide drinking water for the 67,000 population in the constituency. 
The infrastructure company has also taken up the operations and maintenance (O&M) responsibility of the pipeline system and the service reservoirs for a period of 10 years.
The water is sourced from the Godavari pipeline at Vellampalli and delivered from the Kondapaka water treatment plant. 
The MEIL introduced the use of modern technology through this project.
The MEIL has also developed a ground-level balancing reservoir with a capacity of 1.4 crore litres at Komati Banda. 
In addition, an overhead balancing reservoir with a capacity of one-and-a-half lakh liters was constructed.
Technology infusion
Mission Bhagiratha was the first in the country to adopt the fixed flow valve technology, ensuring that all residents received water at the same pressure. 
Project Status: Completed